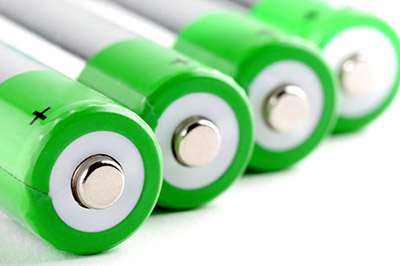 Zinc is an important trace element and raw material for various applications. CoastalZinc® Zinc chloride is available in various qualities and can be used for different industrial applications like pharmaceutical, battery, water treatment, catalysts etc.
The battery industry is one of the largest users of zinc series products because zinc has several advantages like lower cost, sustainability and more safety. Zinc chloride can be used as the electrolyte of dry batteries to enhance its electrical conductivity, adjust the pH value of the cell, so that it has a longer service life and more stable voltage output, which is the most popular zinc carbon battery in the market.
In fact, battery grade zinc chloride is the highest standard product of zinc chloride, which can be applied not only in the battery field, but also in all fields requiring the highest level of zinc chloride. The content of zinc chloride from Coastal Zinc Group is much higher than other manufacturers, because CostalZinc Group adheres to the spirit of innovation and hard work, using the world's advanced production mode and ultra-high technology.
As the world's leading zinc chloride producer, Coastal Zinc Group has been providing the highest quality battery zinc chloride for many years and providing our customers with customized product. Besides, Coastal Zinc is committed to a sustainable approach for our products, we use raw materials efficiently, recycle zinc to reduce the waste, so that we can meet the needs of customers and maintain the sustainable development of the environment.